What is Tanium and How to Get Tanium in Tower of Fantasy?
Tower of Fantasy features several currencies that may be used to purchase various items and pull for new characters and weapons. Tanium is among them. In Tower of Fantasy, players will learn about various in-game currencies and materials that are necessary for the gacha mechanisms. Most currencies may be earned in-game through playing and completing missions and milestones. However, in Tower of Fantasy, there is only one method to earn Tanium: spend real-world money.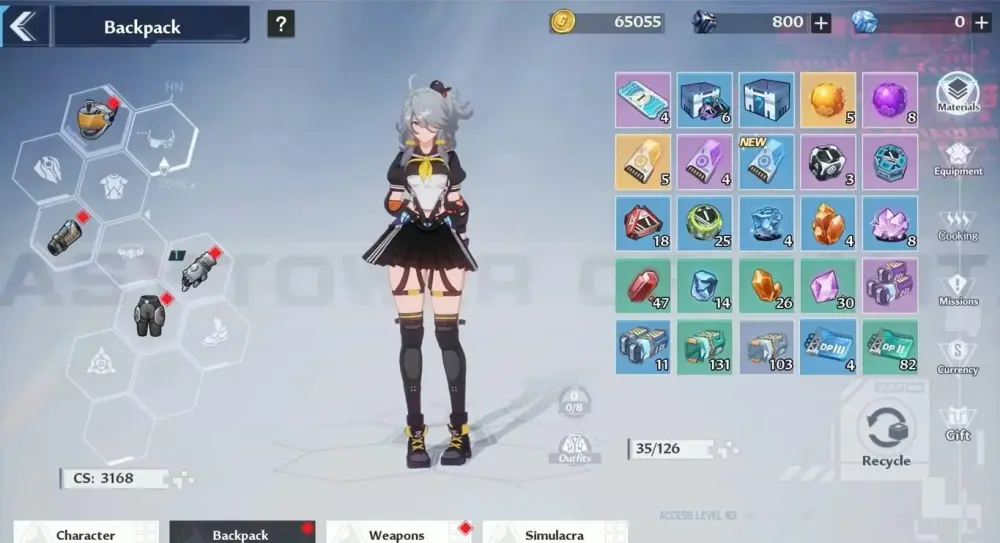 Tanium, unlike Nuclei, Gold, Dark Crystal, or practically every other commodity and currency in Tower of Fantasy, can only be obtained by paying real money. It is available in six different quantities, ranging from 60 Tanium to 6,480 Tanium. When you purchase Tanium for the first time, you will receive a bonus amount of Dark Crystal equal to the quantity of Tanium purchased. Because Dark Crystal is one of the most common methods to obtain Nuclei, the more you have at 150 Crystal per Gold Nuclei, the more pulls you may make at the Special Order screen.
Tanium may be turned into Dark Crystals, which can be used to buy things from Limited Gift Packs and Daily Supply Boxes. The Hykros, Banges, and Black Market Supply Boxes may be purchased for 60, 180, and 180 Tanium, respectively, from the Daily Supply Box page. Preordering goods for seven days from Daily Supply Box costs roughly 2,700 Tanium.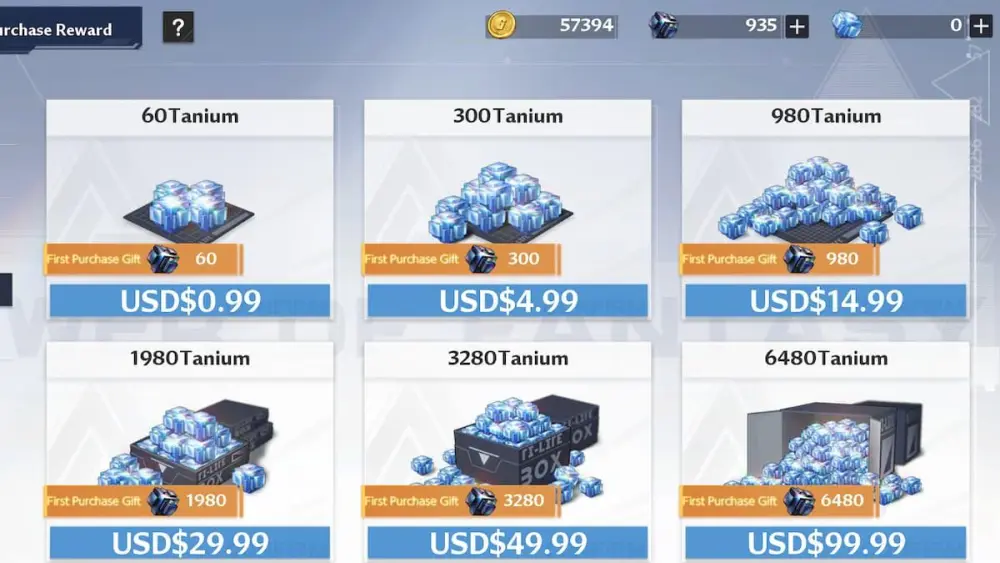 60 Tanium - $0.99
300 Tanium - $4.99
980 Tanium - $14.99
1980 Tanium - $29.99
3280 Tanium - $49.99
6480 Tanium - $99.99
What can you buy with Tanium?
Tanium may also be used to purchase special Packs from the Limited Gift Packs. These come with a plethora of resources that benefit gamers in a variety of ways. For example, you may buy Red Nucleus Packs to acquire the Red Nucleus as well as numerous other products such as a Supply Voucher, a Weapon Battery, and others. When purchasing Tanium for the first time from the Store, players will receive an equivalent quantity of Dark Crystals. In addition, players will receive 300 Tanium for purchasing the Monthly Pass Supplies. Real-world money may also be used to acquire the Rookie Supplies, Adventure Pack, and Matrix Chip - Hilda.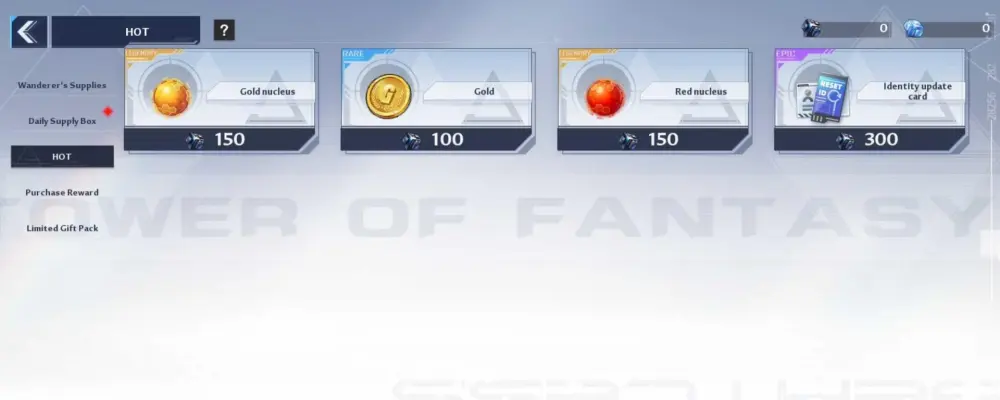 Red Nucleus. Red Nucleus are essential for limited-time gacha banners, and you know it is the hardest and the rarest currency you can see in this game. So now you have a chance to buy them from the shops and use dark crystals for them.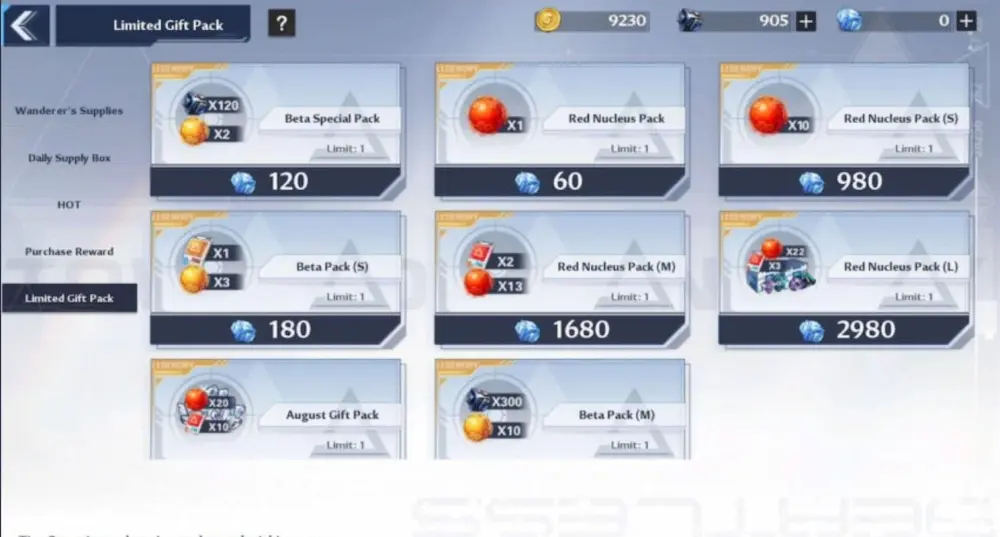 Limited Gift Packs. You only have one chance to purchase limited items, which are more frequently real money-required. So always pay close attention while purchasing them from the stores.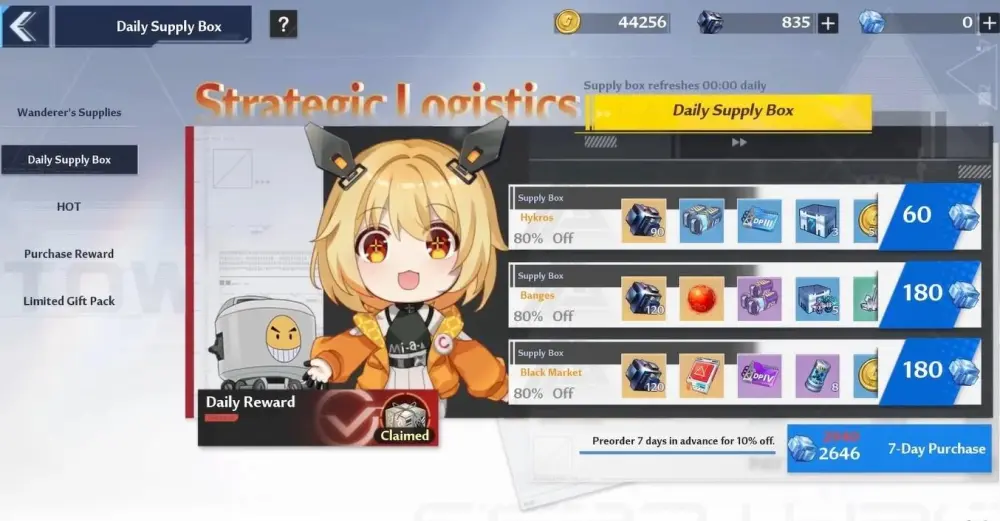 Daily Supply Boxes. The finest value bundles for Tower of Fantasy might also include Daily Supply boxes. Three distinct box kinds with differing prizes are available in the game. Although you don't need real money to buy these boxes, you will need some Tanium. The price of the Daily Supply boxes and their benefits are listed below.
Other Valuable items to consider. Prioritizing particular products, value packs, and the Limited Items that periodically appear in the Shop is advised when you intend to spend real money on Tower of Fantasy. Tower of Fantasy has a tons of value packs available, but because you're investing real money into the game, you should pick the finest ones. Choose a pack if it contains the supplies you most urgently require. However, be sure that the pricing is reasonable given the quality of the goods you will receive before making any purchases.