Description
À propos de Clash of Clans

Jeu de stratégie épique. Bâtissez un village, formez vos troupes et combattez !
Guide
Pour recharger les jetons d'or de Clash of Clans, suivez ces étapes :
Sélectionnez le montant des jetons d'or souhaité.
Entrez votre tag de joueur (Player Tag).
Procédez au règlement et choisissez votre mode de paiement.
Une fois le paiement effectué, les jetons d'or seront immédiatement ajoutés à votre compte.
Comment trouver le tag de joueur (Player Tag) dans Clash of Clans :
Connectez-vous au jeu en utilisant votre compte de jeu.
Cliquez sur "Mon profil" dans le coin supérieur gauche.
Votre tag de joueur sera affiché.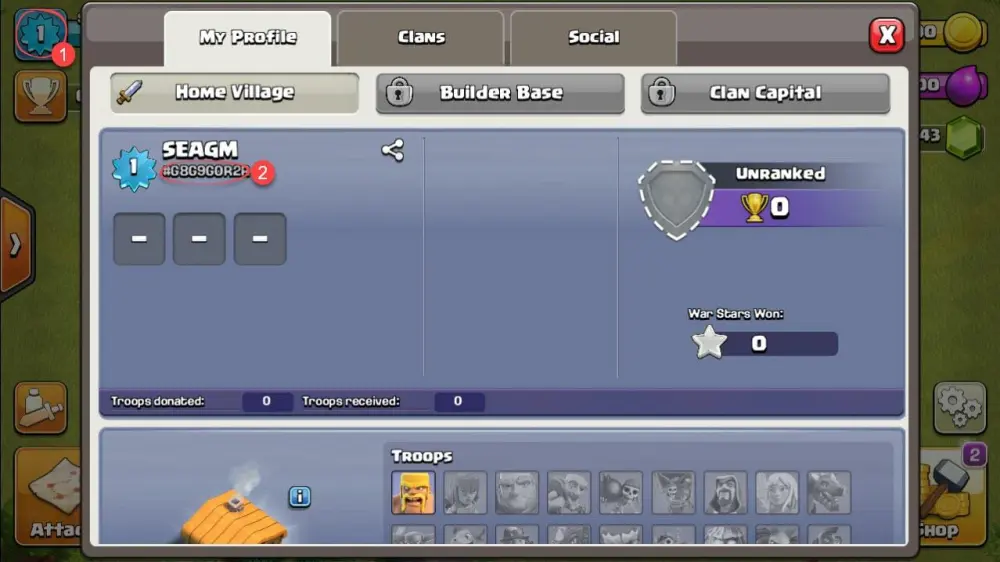 Przemas87273

2023/12/02

kenjie0906

2023/10/20

KitKat44427

2023/10/02

KitKat44427

2023/10/02

KitKat44427

2023/10/02

Kr4tos

2023/09/05