About Extraordinary Ones EOMOBA Top Up:
Extraordinary Ones is a 5V5 multiplayer online battle arena (MOBA) game set in an academia called Esper School. The fastest team in each match to defeat the 'Base Principal' will win. At launch, 36 wacky and over-the-top heroes will be available, many of whom are abstracted from oriental mythology such as Taurell (The Monkey King's sworn brother).
Note: This Top Up Service is ONLY for EOMOBA Android User and NOT AVAILABLE for Asia Server.
How to top-up Extraordinary Ones EOMOBA Gem:
Select the Gem denomination.
Select the game server and enter your EOMOBA User ID and Nickname.
Check out and select your payment method.
Once payment made, the Extraordinary Ones EO gem you purchased will be credited to your EOMOBA Account shortly.
Extraordinary Ones EOMOBA Top Up Important Information:
Only User ID is needed for EOMOBA Gem, Monthly Card and Unlimited Card top-up service.
You may stay logged in throughout the transaction, you will receive Gem in your EOMOBA account once the top-up is completed.
Please enter your User ID correctly to avoid delay on Gem top-up.
How to find Extraordinary Ones EOMOBA User ID:
Open the game and enter the Game Lobby.
Tap on your avatar found in the top-left corner and open the "My Page" tab.
Your user ID can be found beside your profile picture.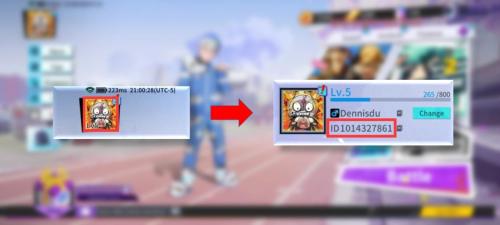 Reviews about Extraordinary Ones EOMOBA (Global)
hanzazeez221640063173

2021/12/21